What's new on Drupal.org? - December 2017
Read our Roadmap to understand how this work falls into priorities set by the Drupal Association with direction and collaboration from the Board and community.
Announcements
DrupalCon License program launched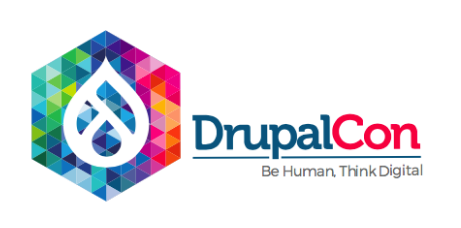 In 2018, the Drupal Association made the difficult decision to pause DrupalCon Europe for the year, so that we could re-envision the program for greater scalability and sustainability. We're pleased to announce that we have launched a new program for licensing DrupalCon, so that local entities can bring this great event to their area. Read the announcement by Executive Director Megan Sanicki for more information.
Analysis of Developer Tooling options published
For more than a year, the Drupal Association has been evaluating options for improving the tooling used by developers on Drupal.org. We have recently concluded our study, and published a detailed analysis of the options, as well as our next steps. As expected, this blog series has sparked ongoing conversations about the future of our tools both among the community and with our potential partners - so look out for more updates.
Drupal.org Updates
Easier management of Drupal Association Membership
In December we worked on updates to membership management, so that Drupal Association members will be able to manage their membership information.
New DA Membership Directories launched
Last month we mentioned the launch of the new individual member directory on Drupal.org. In December we expanded on this work to update our directory of organization members as well.
You can explore the directory of Drupal Association members here, as well as the new directory of organization members. If you have feedback on either of these directories, please let us know!
Akismet for spam protection
The content analysis tool Mollom is rapidly approaching its end of life. And so to continue to protect the Drupal community from spam, we have implemented Akismet on Drupal.org. We are currently running it in silent mode, side-by-side with Mollom and our other protection methods, to ensure a smooth transition.
DrupalCI: Chrome Webdriver available for JS testing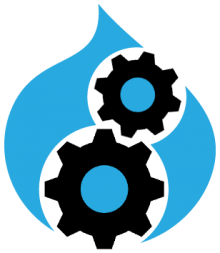 One of the major services provided by the Drupal Association is continuous integration testing for the Drupal project. An increasingly important component of this is our javascript testing stack. Previously we tested javascript for the project using PhantomJS. However, that library is now deprecated. We have since created a new testing environment running Chrome Webdriver, and are working with core and contrib developers to ensure it meets their needs.
Drupal.org Updates
Mitigating the risks of Spectre and Meltdown
By now everyone in the technology industry is likely aware of Meltdown and Spectre, the two major security vulnerabilities recently disclosed in major CPU architectures. Drupal Association staff are in close coordination with our infrastructure partners at Tag1Consulting, to ensure that any vulnerable machines in our infrastructure are protected as soon as possible, and our community's data is kept safe. ——— As always, we'd like to say thanks to all the volunteers who work with us, and to the Drupal Association Supporters, who make it possible for us to work on these projects. In particular we want to thank:
If you would like to support our work as an individual or an organization, consider becoming a member of the Drupal Association. Follow us on Twitter for regular updates: @drupal_org, @drupal_infra
About Drupal Sun
Drupal Sun is an Evolving Web project. It allows you to:
Do full-text search on all the articles in Drupal Planet (thanks to Apache Solr)
Facet based on tags, author, or feed
Flip through articles quickly (with j/k or arrow keys) to find what you're interested in
View the entire article text inline, or in the context of the site where it was created
See the blog post at Evolving Web