Reaching Drupal evaluators
The 2018 goal for the Drupal Association has been to grow Drupal adoption. This goal cannot be achieved without testing ideas for promoting Drupal within Drupal.org and DrupalCon, the two main channels we have to reach Drupal evaluators. We also can't do this work without your support.
We've refreshed Drupal.org's homepage and top-level menu to include a new persona-based design because developers, marketers/content-editors, and agency owners all have differing needs on their Drupal adoption journey. We're helping people start their exploration to understand and fall in love with Drupal.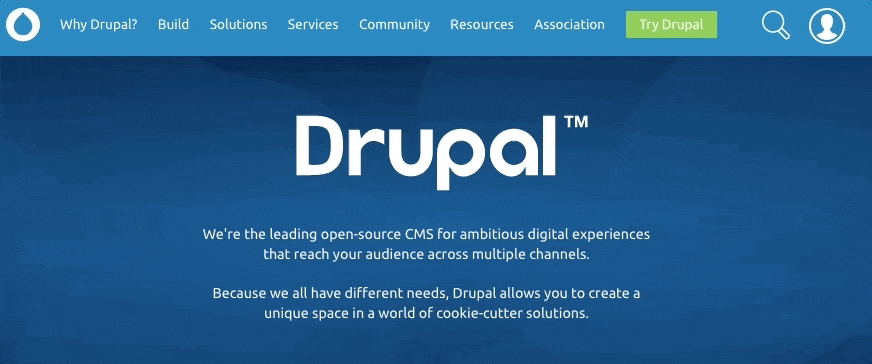 The Engineering Team played a key role in the Industry Pages project—from conception to execution. The industry pages help decision makers see how Drupal achieves the vision Dries' set forth when he described Drupal as the platform for ambitious digital experiences.
If you appreciate this work, help support the Drupal Association by joining as a member. Thank you!
About Drupal Sun
Drupal Sun is an Evolving Web project. It allows you to:
Do full-text search on all the articles in Drupal Planet (thanks to Apache Solr)
Facet based on tags, author, or feed
Flip through articles quickly (with j/k or arrow keys) to find what you're interested in
View the entire article text inline, or in the context of the site where it was created
See the blog post at Evolving Web