What is a Drupal Distribution, and Why Do You Need It?
Drupal continues to grow in popularity every day. Many users opt to adopt a Drupal distribution: a full copy of Drupal along with additional software. In general, you will see two types of Drupal distributions. Complete solutions, otherwise known as full-featured distributions, and quick-start tools.
A Drupal distribution is collection of Drupal and other software components built, assembled and configured so that it can be used essentially "as is" for its intended purpose.
Software Distribution
Software distribution gets software from the manufacturer to the end user. It is extremely familiar to those who utilize open-source software because a software distribution is as close as most of us can get to free, "finished" software. Software distributions often refer to software made up of open-source components, ready or nearly ready for use.
Let's talk about some of the most famous examples of Drupal distributions, beginning with Commerce Kickstart. It is an "out-of-the-box" iteration of Drupal Commerce that is a way to skip weeks of configuration, as are the rest of our distribution examples. It's packed with features and supported by an active developer community.
Working solutions can be built on Drupal using the Lightning Drupal distribution. Editorial teams love its functionality and ease of use. Higher education is elevated with OpenEDU, a sub-profile of Lightning. It is a popular composer-based project. There is also Thunder, which makes it possible for publishers to connect and put great work out into the world.
Varbase is another Drupal distribution example you need to know about. Adaptive functionalities and essential modules are packed into this distribution powerhouse. Development can be sped up by leaps and bounds, and hours that could be spent on customization can be spent in the trenches, utilizing the program. Take advantage of Drupal core modules. Use pre-installed and preconfigured tools. Leaders in industries across the globe take advantage of Varbase to create work backed by Vardot, an award-winning enterprise web solution provider.
Read more: Essential Things To Know About Varbase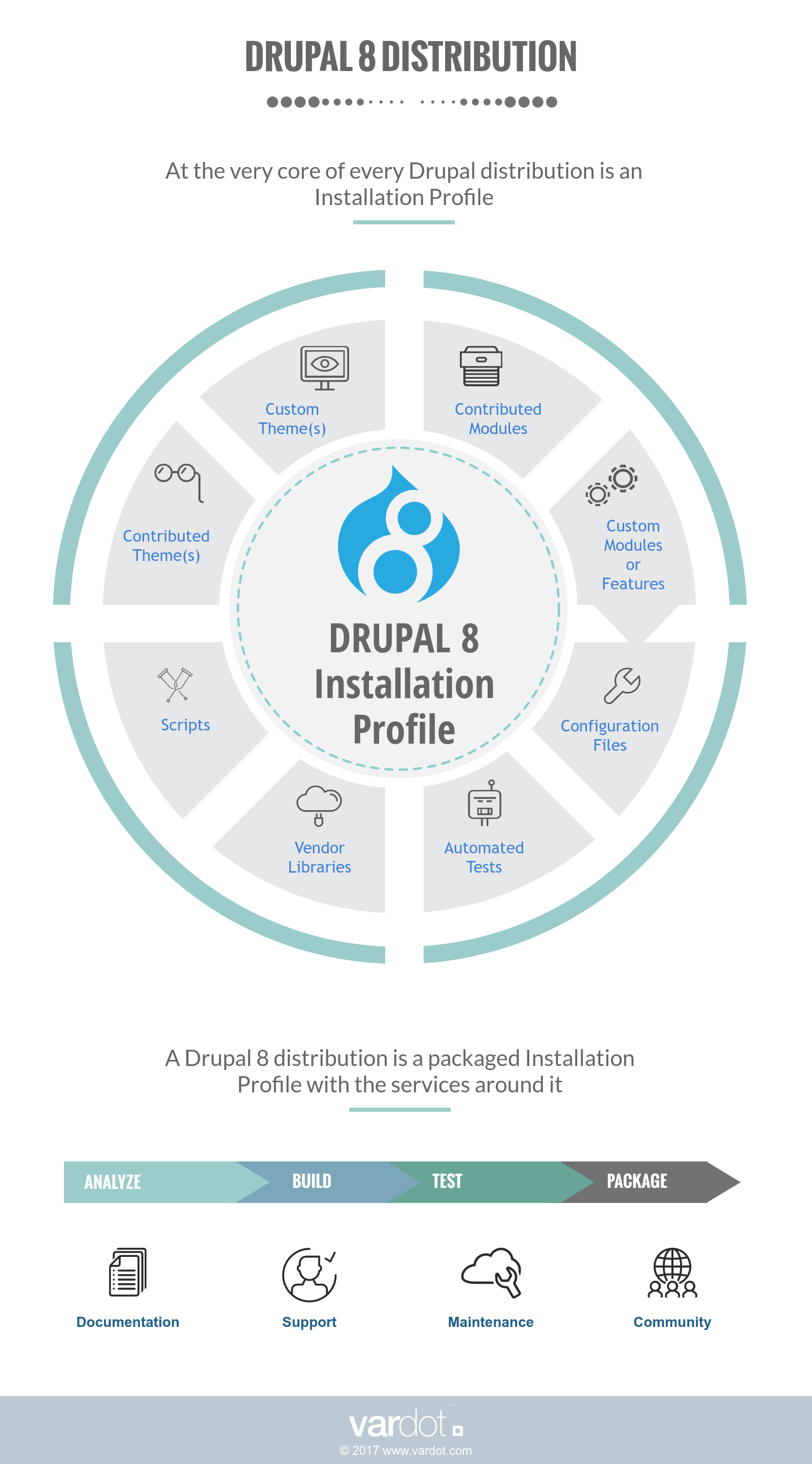 Starting with a Drupal Distribution
You may still be wondering why a distribution is a way to go. The biggest advantage is the amount of time you save, and we all know time = money.
Normally, you would need to download and configure Drupal core, and then select your modules. There are tens of thousands of them, so as you can imagine, this can take weeks to get right and explore properly.  
Or, you can jump straight ahead to a preconfigured site. Each option is already packed with the essentials, contained in a single download. In addition to the famous examples, we listed above, Vardot also contributed its own modules to Varbase SEO and Varbase Media.
Launch time goes from days or weeks to hours with the help of a Drupal distribution. Enterprise leaders love the time-to-value ratio and the customization options for industries including higher education, media, publishing, commerce and more.
Read more: Need Better Website Performance? It Starts with a Drupal Site Audit
Starting a Drupal Project on a Distribution vs. Without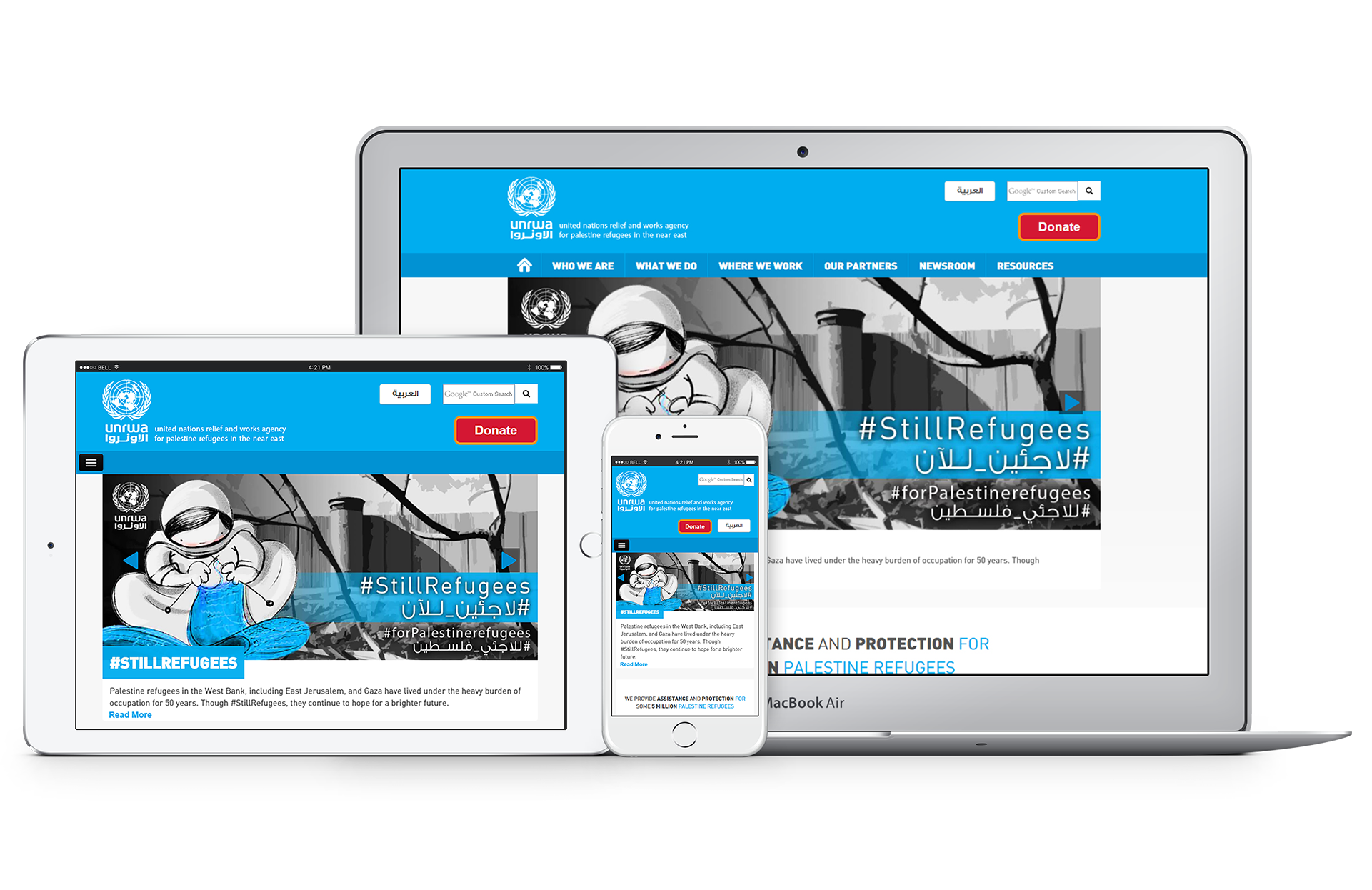 Let's look at the differences in time-to-market when you are using a Drupal distribution versus building your website from scratch. Perhaps you are new at this, or you are eager to go live and establish an online presence. Drupal is a powerful content management system (CMS), and you will need to educate yourself on it to use it to its full potential. Once Drupal is downloaded, you have access to core modules. Anything beyond that will require an additional download.
Then there is the Drupal distribution, which will include both core and peripheral modules in a single download. Social collaboration applications come with all the social modules needed. University and college teams can locate and download higher education distributions that create turnkey educational resource websites. The list goes on and on. Where there is a need, a Drupal distribution exists to fill it.
In other words, utilizing a Drupal distribution consists of three steps:
Selecting the correct Drupal distribution.
Installing the distribution.
Configuring and enabling it.
The advantages of working with a Drupal distribution continue well past initial installation. Maintenance is also a breeze. When you create a website born out of a distribution, all modules and features are integrated and tested together. When updates are required, it is a single update, as opposed to hundreds.  
Here at Vardot, we specialize in open source solutions. Along with comprehensive Drupal consulting and training services, we can assist with launching your Drupal Project. Get started by clicking below.
About Drupal Sun
Drupal Sun is an Evolving Web project. It allows you to:
Do full-text search on all the articles in Drupal Planet (thanks to Apache Solr)
Facet based on tags, author, or feed
Flip through articles quickly (with j/k or arrow keys) to find what you're interested in
View the entire article text inline, or in the context of the site where it was created
See the blog post at Evolving Web