Can Drupal manage the multichannel publishing environments?
Imagine a pizza box ( Yeah, I know its really tempting, but just picture it). You can serve the pizza in different ways: On a tray, in a box, on a plate, in pieces or even as a platter. 
Whatever may be the situation, the taste of the pizza and the material in it remains the same, but it is served to the customers in different ways. This is done to get a wider base of customers and develop a situation where they consume it.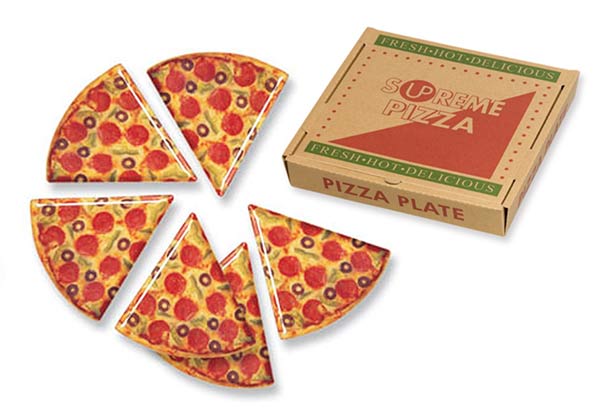 Similarly, a publication can be served to the customer in different ways. People look for information in different places because they look for different methods to receive that information.  
It is important to publish the content to several channels to let the user access it as quickly as possible. 
So how can this be done? 
Let's find out!
Multichannel Publishing has endless possibilities
Brian Solis describes Digital Darwinism as the phenomenon in which technology and society evolve faster than an organization can adapt. Yet the society accepts these changes and adapts to the concept of digital communication (The main avenue for customer experience). All of this confusion has buzzed out a name in terms of business necessity i.e Multi-Channel Publishing.
The idea is to get similar or related content onto multiple platforms in order to reach more people. In other words, Multichannel Publishing helps the user to publish the content to different channels. 
Your article will reach the audience on your website, on your app, and in the social media accounts with the help of multi-channel publishing. These channels don't have to be physical, like your website or social media accounts, but can also refer to different types of audiences or users. The possibilities are endless.
It helps in finding your audience on multiple channels and increases your "findability" by boosting your SEO with targeted content
Multiple platforms provide with opportunities to promote your content just like the way your audience wants it. Your content should be visually appealing, easy to share, and should attract a new audience.
Once the audience is attracted to your website, the content encourages deeper interaction with your organization. It presents a constant content on a regular basis, concentrates on education and encourages further action by the reader.
The conversion rules are most likely to be the content and platform working together that enables a reader to become a member or follower.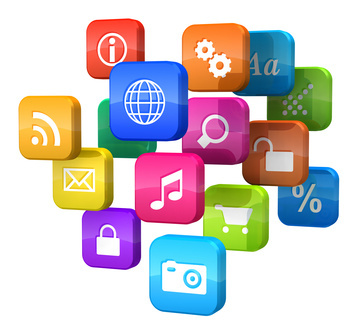 One system for Whole Channel 
What is the Content hub? What role does DC-X play in it?
The digital collection or the digital environment in a publishing background brings a different set of features and characteristics to the publishing process. It benefits in creating a final formatted version of the title that is suitable for many display devices. Thus, giving rise to the term "Content Hub"
A content hub is a collection of digital assets that are housed on an organization's website or externally. It is a centralized target point for a brand's 'best in show' digital assets. The organization can learn from the target audiences and prove their chops as authorities in the industry.
One of the biggest examples of the content hub is the DC-X and Drupal Europe Germany talked explicitly about DC-X content hub. The session offers up a plethora of cases and solutions to help users with their digital asset integration.
Well, it is a cross-editorial and cross-national depository for all Ringier content. It is used to manage all sorts of text, image, video and audio files within one central Content Hub.
Some of the features provided by DC-x Content hub are:
Semantic search
Right management
Content Sharing
Workflow Management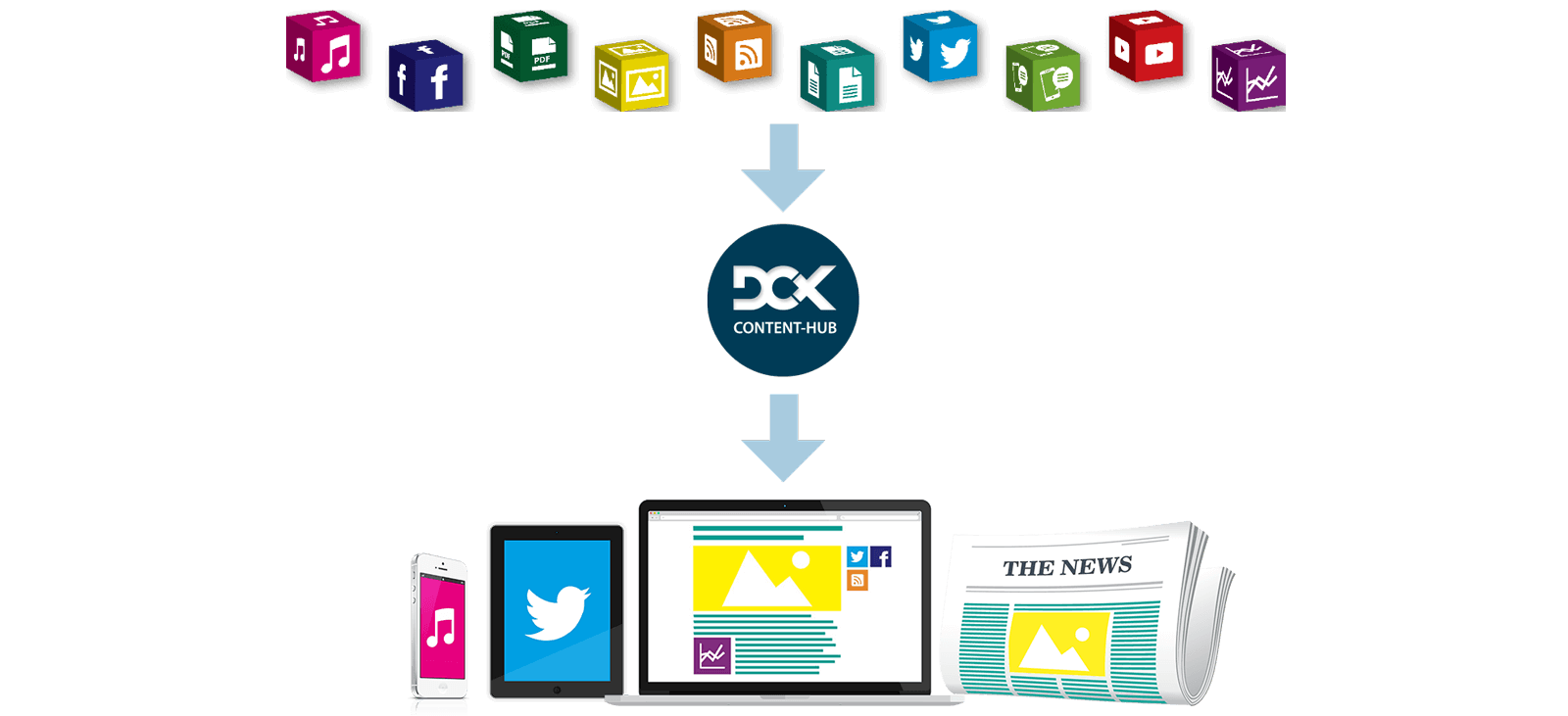 Source: digital collections
One of the biggest advantages of DC-X is that it is connected via APIs to third-party editorial and also connected to the content management systems for print and online activities.
Suppose an editor wishes to publish an article with any Drupal based channel. He would assign it to the channel and Drupal would then get triggered and seize the article using the DC-X JSON API. 
The stored XML and the extra metadata are handled to let Drupal determine how and where the article is operating to be published. The interface Drupal - DCX works bidirectionally. If the article is getting updated in DCX or in Drupal, both systems get synchronized in real time. 
Legacy building online memories with Drupal 
Legacy.com is the global leader of online memorial content. With the help of product ownership of two organizations, Legacy was launched on Drupal. The platform provided excellent authoring workflow and editorial layout control with multi-channel publishing of content across its global obituary network of over 1,400 branded site.
After choosing a RESTful API, which is essential for the Drupal setup, REST service module was brought forward. With an object-oriented architecture, full control of the API and performance was witnessed. Not only this but the enterprise also created a single API resource to redirect URL paths (alongside granular caching, metatags, panels integration, and more) This helped them to leverage strong SEO tools and functional value.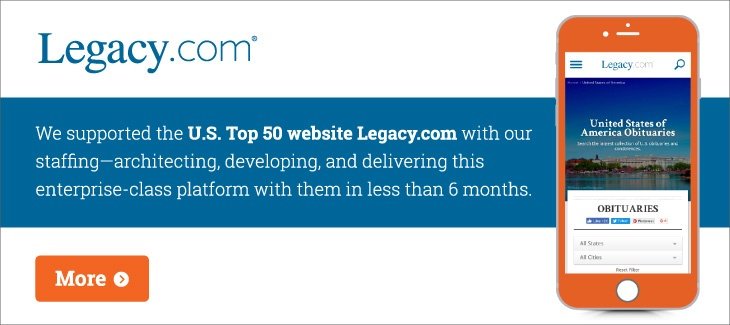 Imagine Canada Grant Connect 
Imagine Canada has been providing plans and resources to all the Canadian charities for a while now. It has been ensuring the sectoral growth, aid, and progress with 50-year legacy with Imagine Canada. They are now a functional and a scalable web-based solution that is known for seeking and managing the fundraising pipeline.
The website is constructed on Drupal as it presents them with an unparalleled ability to model complex content relationships and user structures in a method that can easily be maintained. 
Drupal provides them with the core support for developing RESTful services, handles authentication and regularly presents decoupled and multi-channel publishing. Apart from this the CMS also grants them with Contenta Decoupled distribution with an unbelievable contributor toolkit for out-of-the-box services and best-in-class technology.
When it comes to challenges and iteration - Rapid development in MVP helps the organization conquer them. All they ever wanted was to deliver a modern and extremely usable end-user experience with the flexibility to evolve at any time. With the back-end fully taken care by Drupal 8, the task is easily achieved.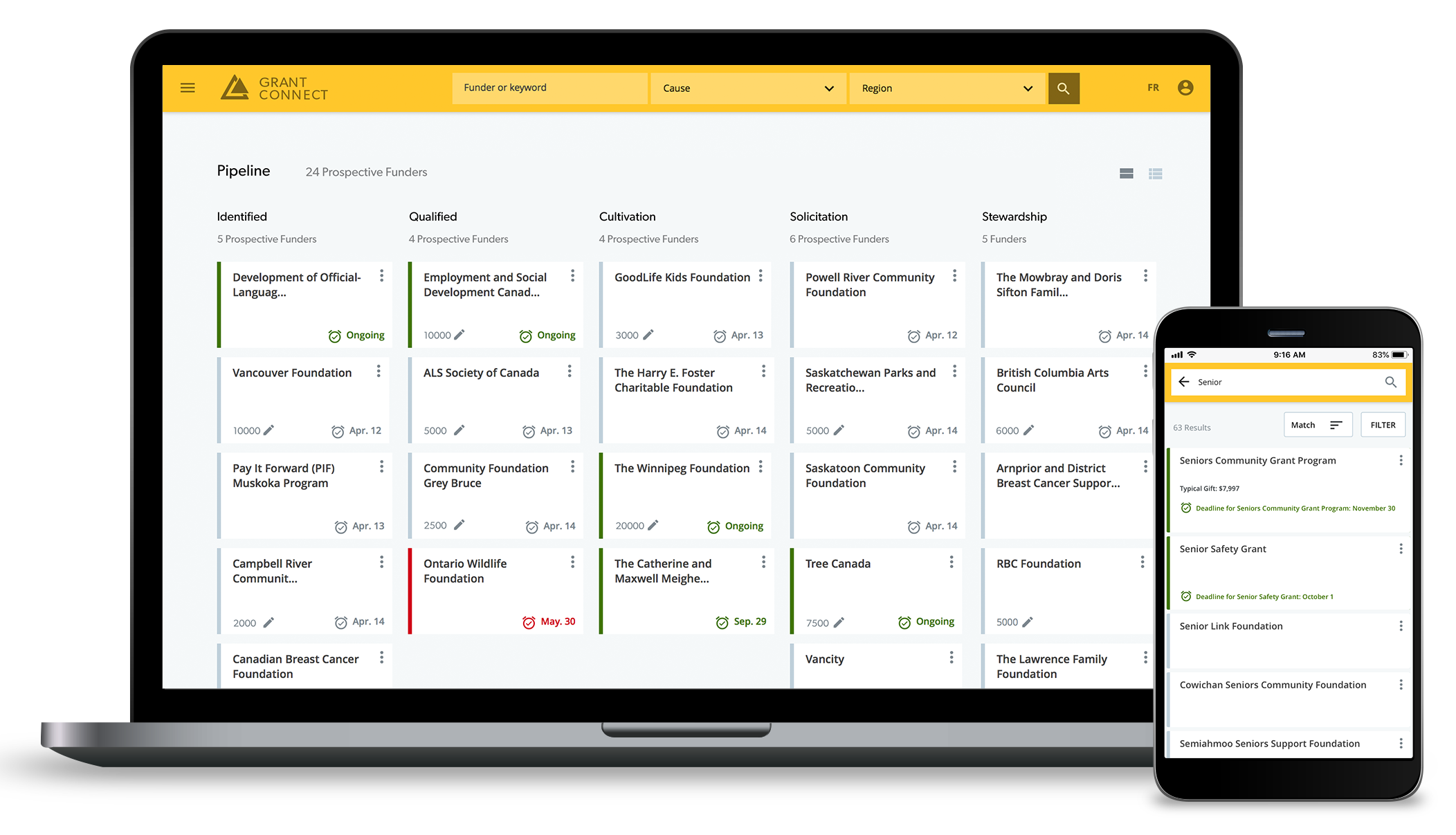 Conclusion  
At the end of the day, either it is a large organization or a small enterprise, customers and a good user experience is what they thrive for. Your customers want to find you and your content in a number of ways through print, on the web, via social media and on their smartphones and tablets. So, when you create content, it's important that it adapts quickly and efficiently to those output channels.
At OpenSense Labs, we help you achieve such endeavors. We can collaborate with you to develop and experience the best content management services and solutions and help you find the right functionalities 
Ping us at [email protected] today. 
About Drupal Sun
Drupal Sun is an Evolving Web project. It allows you to:
Do full-text search on all the articles in Drupal Planet (thanks to Apache Solr)
Facet based on tags, author, or feed
Flip through articles quickly (with j/k or arrow keys) to find what you're interested in
View the entire article text inline, or in the context of the site where it was created
See the blog post at Evolving Web