Upgrade Your Drupal Skills
We trained 1,000+ Drupal Developers over the last decade.
See Advanced Courses
NAH, I know Enough
A Night at the Spiders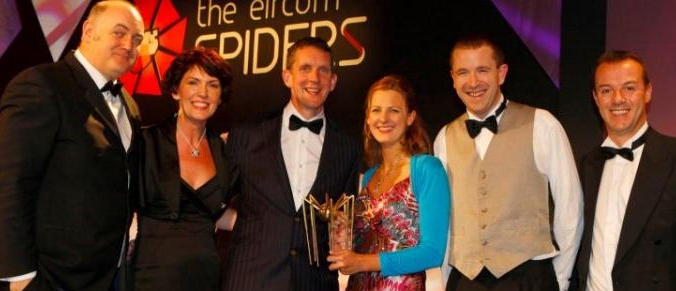 A good night out at the Eircom spiders for two of the Annertech team this week. After Stella's little arrival came a bit early, a flu-ridden Edward was drafted in to fill the void.
Two of our clients were up for Awards. Trócaire had been nominated for two awards - best charity and best campaign, while runireland.com were in the running for the community award. Trócaire unfortunately left empty-handed this time around, but RunIreland were successful in their category.
It's a first Eircom spider award for Annertech - one of many to come hopefully!
About Drupal Sun
Drupal Sun is an Evolving Web project. It allows you to:
Do full-text search on all the articles in Drupal Planet (thanks to Apache Solr)
Facet based on tags, author, or feed
Flip through articles quickly (with j/k or arrow keys) to find what you're interested in
View the entire article text inline, or in the context of the site where it was created
See the blog post at Evolving Web