Upgrade Your Drupal Skills
We trained 1,000+ Drupal Developers over the last decade.
See Advanced Courses
NAH, I know Enough
Drupal 7 End of Life - what you need to know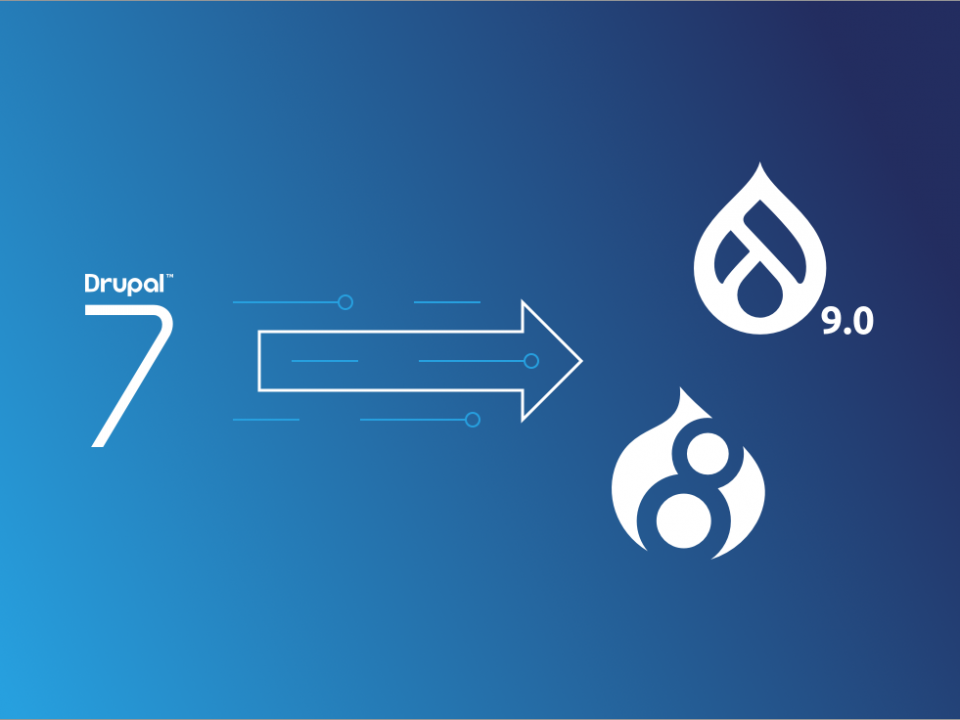 Option 1: Rebuild
Rebuilding in Drupal 9 is the perfect option for companies who wish to continue to get the absolute most from their online presence. It does require effort - both on the part of developers and the company itself - to ensure that the resulting system matches the business objectives in order to maximise effectiveness and ROI.
Rebuilds work best when they are backed up with proper discovery and design phases, and do not rely on historical design patterns from past iterations. As mentioned above, rebuilding in Drupal 9 is the last major rebuild required, as Drupal's new semantic versioning makes all future upgrades far less onerous.
Option 2: Minimise
The minimise option is for those who may wish to have all the engine-room clout of Drupal 9 behind their site, but for whom it is not the right time for a full rebuild.
In this case, an option might be to minimise the feature set and build a 'minimum viable product' - i.e. a core website with a limited feature set, which can be expanded on in the future as business needs arise. You could liken it to 'bridging' between an old system and a new system.
Option 3: Decouple
A decoupled approach is not a conventional solution, but in certain cases could make sense. Decoupling means that the "front end", as viewed by the public, is separate and distinct from the "back-end", which stores the data and which would be used by website editors.
In this scenario, you could feasibly firewall off an old Drupal 7 system from the internet, but allow it to feed data to the front end for consumption by visitors. In this way, you could continue to use an established system well past its end-of-life, allowing editors to continue using an interface they know, and data structures with which they are familiar.  The front end is typically a 'static' site, which usually means that it is fast, secure, and requires minimal maintenance.
Option 4: Reassess
The 'reassess' strategy is where a company reconsiders what it wants out of its digital presence. Possibly business objectives have changed, or KPIs dictate another direction, or possibly even digital is the obvious only game in town. 
This strategy is all about making deliberate, informed decisions about how to invest in your company's digital identity and your customers' digital experiences. Outcomes could range from a minimalist approach through full rebuild or even as far as a digital experience platform.
Option 5: Redistribute
In a redistribute strategy, a company might take a legacy monolith site which does many things, and break it apart: splitting functions and features across specialist services across the web.
For example, you could use a shopping platform for e-commerce, a GIS platform for mapping, a storytelling platform for rich engagement pieces, etc. In this scenario, a minimalist core website might tie together several disparate specialist services.
About Drupal Sun
Drupal Sun is an Evolving Web project. It allows you to:
Do full-text search on all the articles in Drupal Planet (thanks to Apache Solr)
Facet based on tags, author, or feed
Flip through articles quickly (with j/k or arrow keys) to find what you're interested in
View the entire article text inline, or in the context of the site where it was created
See the blog post at Evolving Web