Upgrade Your Drupal Skills
We trained 1,000+ Drupal Developers over the last decade.
See Advanced Courses
NAH, I know Enough
Drupal for Symfony Developers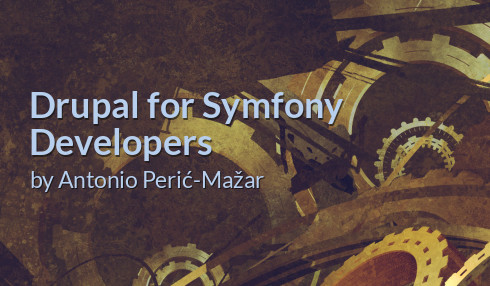 As a digital agency we need to have a good content management solution for our clients. Even in situations where we are developing more custom apps than content web applications, we still need a good, modular CMS solution. As Symfony developers, we wanted to find powerful CMS solutions built on Symfony. We wanted to use our Symfony knowledge for building custom things on our chosen CMS solution. In this article, I will show you what we learned and how you can build things using Symfony inside Drupal.
This article was originally published in the February 2018 issue of php[architect] magazine. To read the complete article please subscribe or purchase the complete issue.
About Drupal Sun
Drupal Sun is an Evolving Web project. It allows you to:
Do full-text search on all the articles in Drupal Planet (thanks to Apache Solr)
Facet based on tags, author, or feed
Flip through articles quickly (with j/k or arrow keys) to find what you're interested in
View the entire article text inline, or in the context of the site where it was created
See the blog post at Evolving Web