Upgrade Your Drupal Skills
We trained 1,000+ Drupal Developers over the last decade.
See Advanced Courses
NAH, I know Enough
Meet the Drupal Association 2018 At-Large Board Member Candidates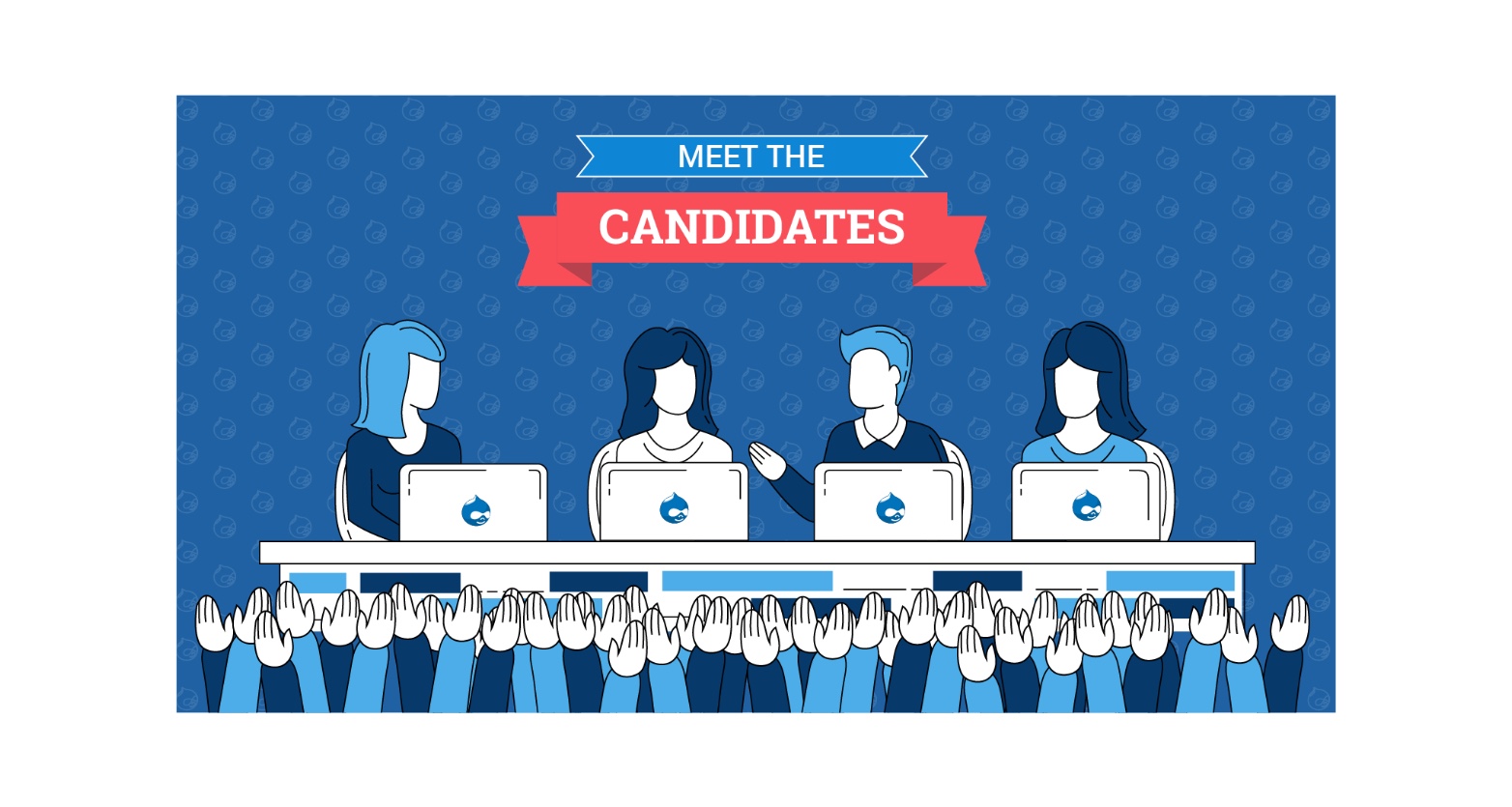 Did you know you have a say in who is on the Drupal Association Board? Each year, the Drupal community votes in a member who serves two years on the board. It's your chance to decide which community voice you want to represent you in discussions that set the strategic direction for the Drupal Association. Go here for more details.
Voting takes place from July 2 until July 13. Anyone who has a Drupal.org profile page and has logged in to their account in the last year is eligible to vote. This year, there are candidates from around the world. Now it's time for you to meet them.
Meet The Candidates
We just concluded the phase where nine candidates nominated themselves from six different continents for the board seat. From now through July 2, we encourage you to check out each person's candidate profile, where they explain which board discussion topics they are most passionate about and what perspectives they will bring to the board.
This year, we asked candidates to include a short video - a statement of candidacy - that summarizes why you should vote for them. Be sure to check them out. Videos are found in the candidate's profile as well as here:
What To Consider
When reviewing the candidates, it is helpful to know what the board is focusing on over the next year or two, so you can decide who can best represent you.
Here are the key topics the board will focus on.
Strengthening Drupal Association's sustainability. The board discusses how the Association can improve its financial health while expanding its mission work.

Understanding what the Project needs to move forward and determine how the Association can help meet those needs through Drupal.org and DrupalCon.

Growing Drupal adoption through our own channels and partner channels.

Developing the strategic direction for DrupalCon and Drupal.org.
There are certain duties that a candidate must be able to perform as a board member. The three legal obligations are duty of care, duty of loyalty, and duty of obedience. In addition to these legal obligations, there is a lot of practical work that the board undertakes. These generally fall under the fiduciary responsibilities and include:
overseeing Financial Performance

setting Strategy

setting and Reviewing Legal Policies

fundraising

managing the Executive Director
Hopefully providing this context gives you a helpful way to assess the candidates as you decide how to vote From July 2 until July 13.
We encourage you to ask the candidates questions. Use comments to leave a question on their candidate profile page.
About Drupal Sun
Drupal Sun is an Evolving Web project. It allows you to:
Do full-text search on all the articles in Drupal Planet (thanks to Apache Solr)
Facet based on tags, author, or feed
Flip through articles quickly (with j/k or arrow keys) to find what you're interested in
View the entire article text inline, or in the context of the site where it was created
See the blog post at Evolving Web