Upgrade Your Drupal Skills
We trained 1,000+ Drupal Developers over the last decade.
See Advanced Courses
NAH, I know Enough
Drupal in COVID-19 Series: Mayor's Office of the 15th District Budapest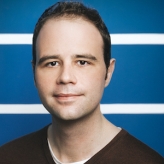 Continuing our short series of articles highlighting ways that the Drupal software and its community are building solutions to help combat the effect of COVID-19, today we hear from Peter Oroszvari of Cheppers. Here, he describes their project at the Mayor's Office of the 15th District of Budapest, Hungary.
---
The coronavirus pandemic triggered a critical situation in Hungary that forced local government authorities to move fast in the digitalization of services. Cheppers, a Drupal-focused development company has already been working with local governments on e-government solutions, supporting authorities in their digital transformation. 
As the Hungarian government ordered restrictions on free movement in March 2020, organizing care for the elderly and persons in need became the responsibility of local authorities. The Mayor's Office of Budapest's 15th District called upon Cheppers to build a mobile application and website that serves as a platform for locals in difficult situations to ask for help from the Mayor's Office, while supporting the Office in tracking requests filed through various platforms. A Drupal-based solution seemed fitting for three reasons:
A Drupal-based backend simultaneously provides content for various end points while operating as a suitable platform to store incoming requests. 
Compliance with personal data security measures is a key requirement in the public sector. As Drupal conforms to the OWASP standards, its application guarantees the prevention of hazards to citizens' personal data. 
Fast response to the challenges triggered by the pandemic was essential. Thus speed was one of the main reasons we built the Covid Helper tool in Drupal: the website and the first version of the mobile app was ready in less than 3 weeks using Drupal Contribution and core functionalities. 
Covid Helper registered more than 100 requests and 1000 visitors per day right after its release. As the pandemic evolved, the District Mayor's Office came back with a demand for extended functionalities: version 2 allows for the registration of volunteer helpers, reducing pressure on the District Mayor's Office. 
Due to the severe economic crisis triggered by the pandemic, many of the requests registered on the platform were applications for financial aid. This induced the digitalization of the financial aid application process in the District, which will be also available through the Covid Helper website. 
The District Mayor's Office issued a marketing campaign informing citizens about the Covid Helper tool on city billboards and through an animated video.
Besides all the challenges, covid-19 does seem to have kicked off the digitalization process at government authorities and public services. Tools developed to solve the current situation may be the source of best practices to create an effective e-government system in the near future. 
 
About Drupal Sun
Drupal Sun is an Evolving Web project. It allows you to:
Do full-text search on all the articles in Drupal Planet (thanks to Apache Solr)
Facet based on tags, author, or feed
Flip through articles quickly (with j/k or arrow keys) to find what you're interested in
View the entire article text inline, or in the context of the site where it was created
See the blog post at Evolving Web