Upgrade Your Drupal Skills
We trained 1,000+ Drupal Developers over the last decade.
See Advanced Courses
NAH, I know Enough
Drupal in COVID-19 Series: Podcasting for Brown Advisory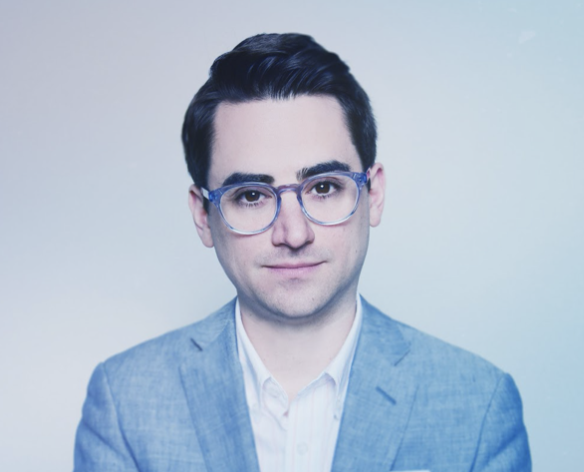 Continuing again with our series of articles highlighting ways that the Drupal software and its community are building solutions to help combat the effect of COVID-19, today we hear from Justin Emond of Third and Grove. Here, they describe their project for Brown Advisory.
---
The COVID-19 pandemic may be the most sweeping, transformative global event since World War II. Coronavirus has changed the very nature of work for millions of people almost overnight. Organizations have had to virtualize any mass gathering events that were planned for 2020. As a leader in the industry, Brown Advisory was able to be one of the first financial services companies to virtualize a headline event, to pave the way forward for others.
Brown Advisory is a leading, independent investment and strategic advisory firm serving individuals, families, and institutions in all 50 U.S. states and in 39 countries and territories around the world. Across eleven worldwide offices, all 700+ Brown Advisory colleagues are equity owners who are focused on making a positive and material difference for their clients and communities. 
Brown Advisory launched the Navigating Our World (NOW) Conference in 2008 to mark its 10th anniversary as an independent firm. The conference, normally held live in Washington, D.C. every other year, convenes experts across disciplines who help the firm to learn alongside clients, and ultimately become better investors and contributors to the community. In 2020, the rapid onset of the global pandemic required the firm to shift the format for the NOW conference to an entirely virtual experience. The Brown Advisory team decided that pivoting to a podcast would give their clients access to the in-depth, interactive conversations that they would have experienced during the live event.
With a hard deadline and only weeks, not months, to design, create and launch the NOW podcast and website, the Brown Advisory team leveraged their existing investment in Acquia and Drupal to build a microsite in record time. Working with their agency Third and Grove, the company took the site from ideation to launch in just three weeks, bringing the NOW experience to the home offices of thousands of attendees across the globe.
Results
The podcast download goal was exceeded by 60%, and is on track to exceed by more than 100%
30% of downloads took place on the website instead of podcast streaming sites
Podcast listeners exceeded the high water mark of attendees of any previous live NOW event
The website experience allowed for a smoother transition from a live conference to digital for non-podcast listeners
The NOW website has been a catalyst and provided direction for enhancements to the corporate Brown Advisory website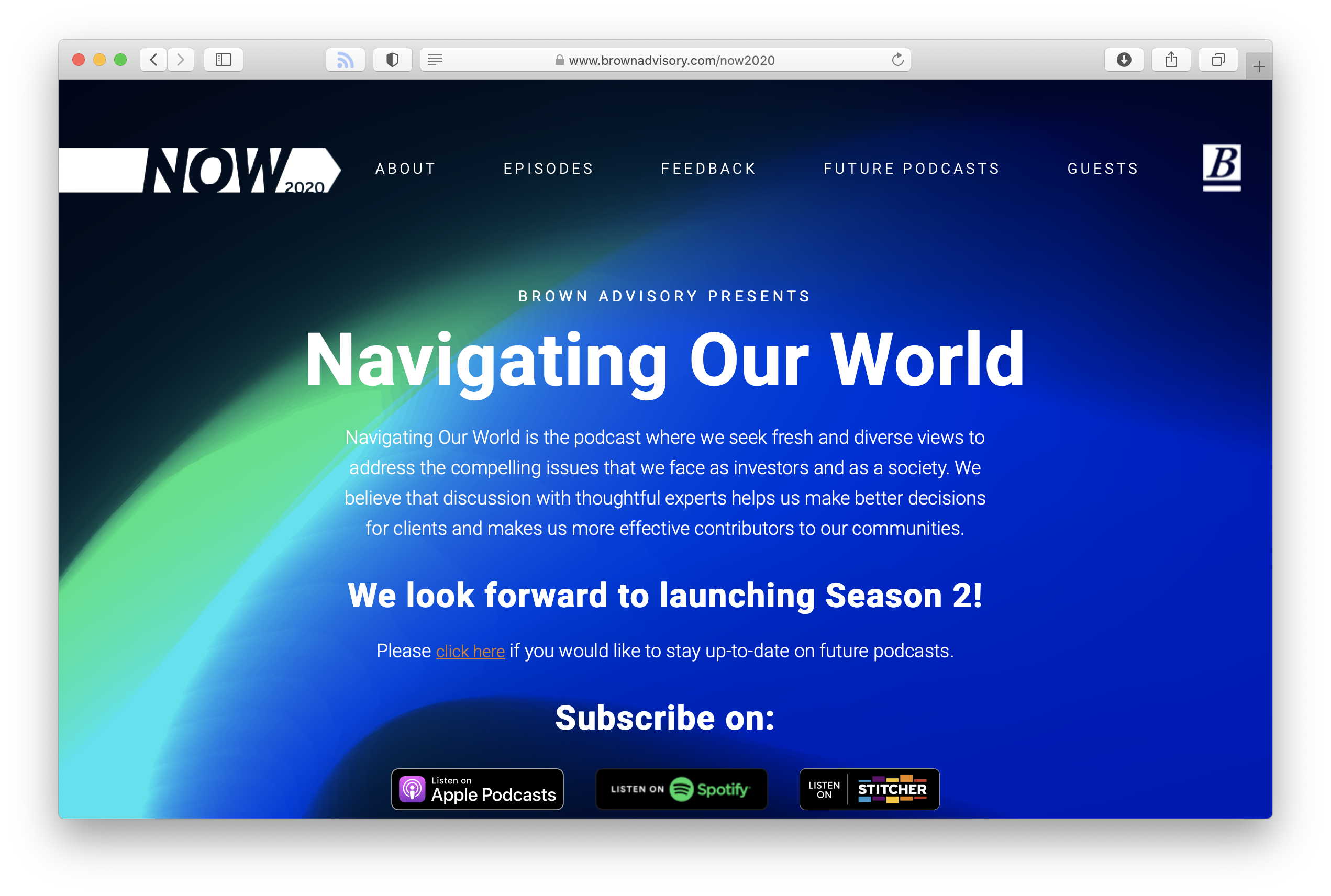 About Drupal Sun
Drupal Sun is an Evolving Web project. It allows you to:
Do full-text search on all the articles in Drupal Planet (thanks to Apache Solr)
Facet based on tags, author, or feed
Flip through articles quickly (with j/k or arrow keys) to find what you're interested in
View the entire article text inline, or in the context of the site where it was created
See the blog post at Evolving Web