Upgrade Your Drupal Skills
We trained 1,000+ Drupal Developers over the last decade.
See Advanced Courses
NAH, I know Enough
Build HIPAA-compliant Website with Drupal
Healthcare. When you listen to this word, you get a feeling of 'care' and 'improvement' because that's what the healthcare industry does. This industry cares for the people and works on the improvement of their health. And today's growing number of healthcare providers, payers, and IT professionals need a HIPAA-compliant website that also 'cares' about processing, storing and transmitting protected health information.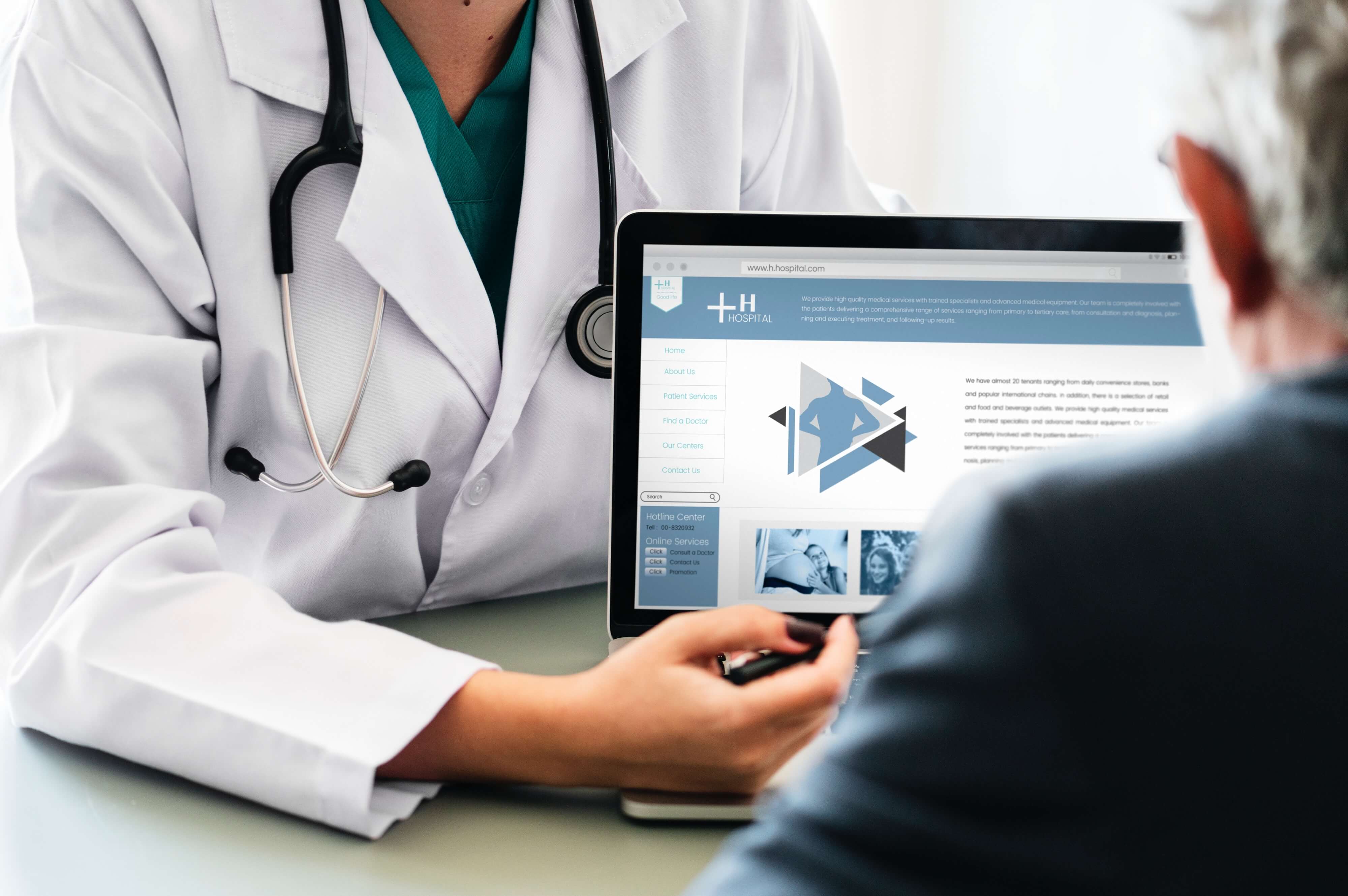 Open source software align tremendously well with the requirements of the healthcare sector. Drupal, being an open source content management framework itself, aligns very well with Health IT interoperability and is great for commercial applications at the enterprise level.
What is HIPAA compliance?
The Health Insurance Portability and Accountability Act of 1996 (HIPPA) is a legislation that was implemented for the easy retention of healthcare insurance coverage that can be of huge significance whenever the US workers change or lose their jobs.
The Health Insurance Portability and Accountability Act of 1996 is a legislation that sets the standard for the protection of sensitive patient data
It sets the standard for the protection of sensitive patient data and any organisation that confronts with protected health information (PHI) has to make sure that all the required physical, network and process security measures are being adhered to. According to Amazon Web Services, PHI includes a very wide set of personally identifiable health and health-related data, including insurance and billing information, diagnosis data, clinical care data, and lab results such as images and test results.
It also encourages to use electronic health records (EHR) for the betterment of efficiency and quality of the US healthcare system via improved information sharing.
It encompasses covered entities (CE), anyone who offers treatment, payment and operations in healthcare and business associates, and people who can access patient information and offer support in treatment, payment or operations. Moreover, subcontractors or business associates of business associates should also be in compliance.
How to make your website HIPAA compliant?
In order to make sure that your website is HIPAA-compliant, you must start by establishing new processes. Make sure that the PHI is only accessible to authorised personnel in addition to establishing processes for deleting, backing up and restoring PHI as needed. Emails consisting of PHI should be sent in an encrypted and secure manner.
Moreover, it is of great significance that you partner with web hosting companies that are HIPAA compliant and have processes for protecting PHI. Also, sign a business associate contract with third parties who have access to your patient's PHI.
It is of paramount importance to buy and implement an SSL certificate for your website and ensuring that all web forms on your site are encrypted and safe.
Use Case: Drupal ensures HIPAA compliance
Drupal, being one of the most security-focussed CMS, comes with stupendous database encryption mechanisms. For high-security applications, Drupal can be configured for a firm database encryption. When the whole database encryption is not desirable, top-notch granularity is available for safeguarding more specific information like user accounts, particular forms, and also the values of particular fields can be encrypted in an otherwise plaintext database.
Drupal's encryption system is configurable to adhere to the norms of PCI, HIPAA and state privacy laws constituting offsite encryption key management
Drupal's encryption system is configurable to adhere to the norms of Payment Card Industry (PCI), HIPAA and state privacy laws constituting offsite encryption key management. Drupal is also a spectacular solution as an enterprise-grade healthcare system because it can be extended. It is possible to leverage Drupal as a content dissemination network, intranet, or even to incorporate several systems within a single platform.
By integrating Drupal data layer and an electronic medical record (EMR) via a RESTful API connection could dramatically enhance interoperability. It can unlock the important data from the proprietary systems and their data silos.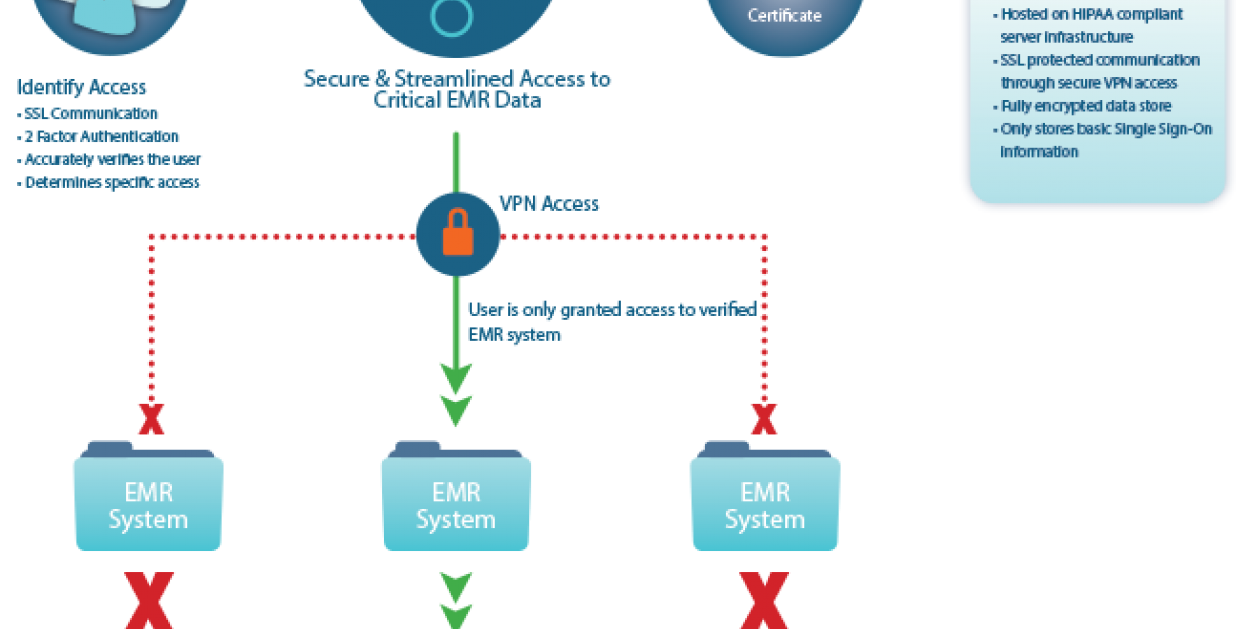 Source: Acquia
Proprietary EMR systems are astronomical with their top-of-the-line standardised approaches and the ability to organise and store enormous amounts of data. But they are not great for customisation or interoperability. The dearth of interoperability of high-priced, single-vendor solutions and the hurdles while functioning in an integrated healthcare delivery setting results in HIPAA non-compliance. Even if the files are electronic, the difficulty in moving the files boundlessly leads to frequent violations like the shortage of legal authorisation or unencrypted emails.
Drupal and EMR integration is an excellent example of a Drupal-powered healthcare technology that empowers the staff to leverage critical and potentially life-saving data. Healthcare delivery systems, with the division of data silos, can witness the evolution from being a reactive diagnostic model to a proactive preventative model.
Drupal can be layered on top of multiple EMR systems within a medical group and the information can be compiled into one physician portal. The integration of Drupal and EMR systems can be made through numerous feeds from API calls, XML or JSON feeds and RESTful APIs.
Drupal offers granular user access control, that is, it can offers site administrators complete authority over who can see and who can modify different parts of a site. It operates on the basis of a system of extensible user roles and access permissions. Thus, with the help of role-based provisioning, Drupal can emphasise on critical data that dwells behind a firewall in a HIPAA secure environment.
Drupal can also be configured to look into the database via web services integration on the basis of specific EHR authorisation requirements. And it does so by adhering to the user access permission controls. Therefore, the data remains safe and secure all the time.
Conclusion
Drupal is a magnificent solution for enterprises in the healthcare sector to help them process, store and transmit protected health information.
We have been steadfast in our goals to deliver a great digital experience with our expertise in Drupal development.
Contact us at [email protected] to build HIPAA-compliant Drupal website.
 
About Drupal Sun
Drupal Sun is an Evolving Web project. It allows you to:
Do full-text search on all the articles in Drupal Planet (thanks to Apache Solr)
Facet based on tags, author, or feed
Flip through articles quickly (with j/k or arrow keys) to find what you're interested in
View the entire article text inline, or in the context of the site where it was created
See the blog post at Evolving Web