Upgrade Your Drupal Skills
We trained 1,000+ Drupal Developers over the last decade.
See Advanced Courses
NAH, I know Enough
The curious case of human psychology in project management
It's true that execution translates visions of the organisations into reality. Larry Bossidy and Ram Charan's 'Execution: The discipline of getting things done' corroborates the same. In the software industry, it often translates to efficacious project management. Usually, a framework and specific methodologies are followed for the successful execution of a project. While the framework and methodologies are pivotal for project management, the human aspect of it can't be sidelined.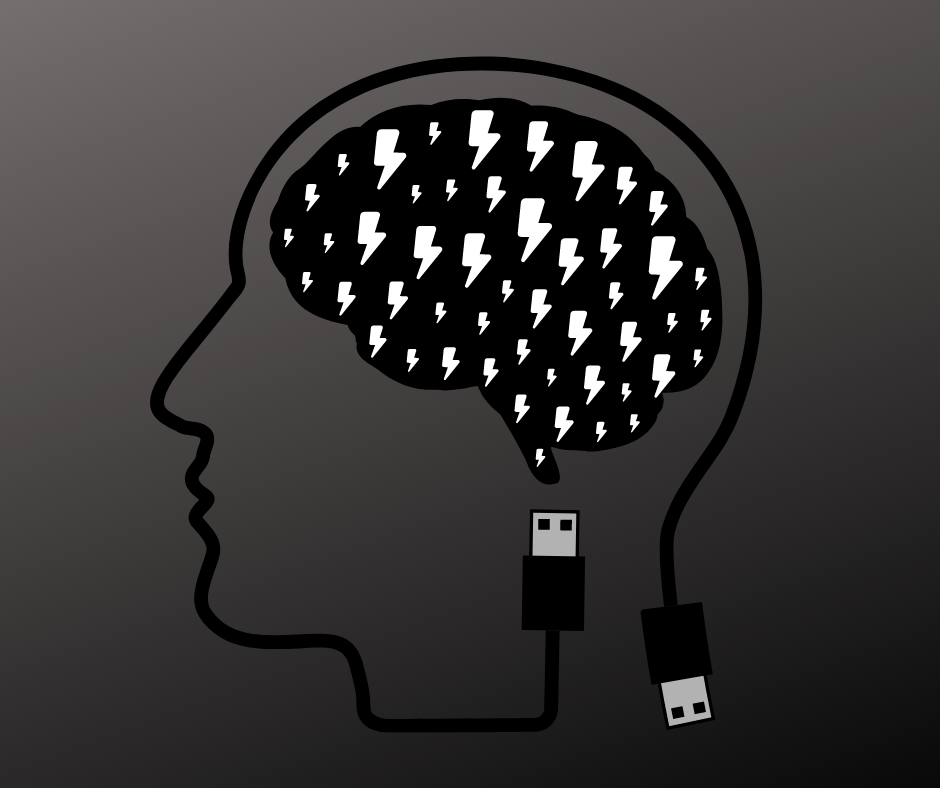 Think of a Drupal project that is being undertaken by a project manager. He or she has a mix of experienced members and newbies in the team who would help in the speedy completion and timely launch of the Drupal website. Amongst everything else, the human factor here is very important to be considered. The psychological aspects of the individuals, both the project manager and the team members, can well be the decisive factor for a project to be a success or a failure. Their perceptions, emotions, problem-solving skills, decision-making processes among others can have an astronomical impact on the way project is being handled and executed.
Key competencies in project management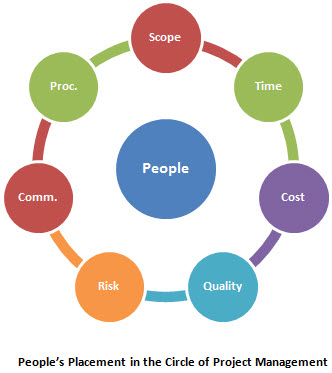 Project management methodologies constitute technical and procedural factors like scoping, scheduling, budgeting, quality assurance, risk, communications and procurement. And, they all very well established frameworks. But, it's the people who act as the core of project management. In a study titled 'Human factor skills of project managers derived from the analysis of the project management processes', emphasises that people, not objectives and processes, make the project successful.

Creating and managing the psychological contract between leadership and team is also a must. Project managers need a set of skills to perform at his or her best. These set of skills can be put together in the 'Eye of Competence' model, states the research paper titled 'The psychological contract and project management as a core competence of the organisation'. They are:
Technical competencies
Behavioural competencies
Contextual competencies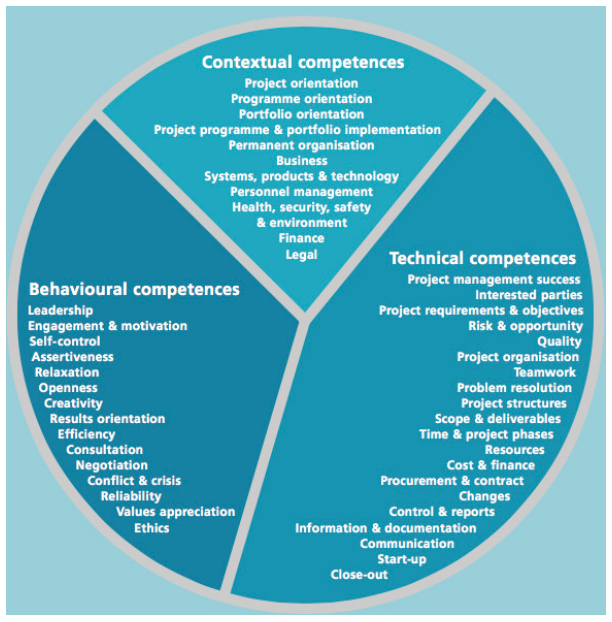 All the skills needed by the project manager related to project life cycle (initiate, plan, execute control, close) comes under technical competencies. The personal competence elements of project managers like attitude, abilities and behaviour come under behavioural competencies that help in dealing with different team-related challenges during the project lifecycle. Aligning project management with the organisational aspects of the company falls into contextual competencies.
The psychology of project leadership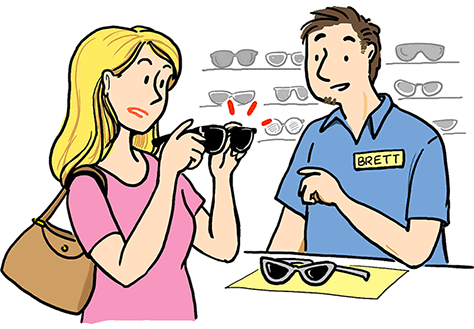 Brett Harned, Author of 'Project management for humans', in one of the chapters, recalls his own experience of working in retail. As the salesman, he was incented to make sales for a commission. He recounts a particular incident when a couple came into the store and were looking for buying a gift for a family member. They started off with five pairs of sunglasses and zeroed in on two of them.  Because Brett wanted to make the sale but didn't know the person who was to receive the gift, he shared everything he knew about the sunglasses ranging from facts about the glasses to a lot of ridiculous questions.
Eventually, they decided to buy the one they both agreed upon and were satisfied with it. They thanked him for helping them with the decision-making. This incident helped Brett understand what actually helped customers to make a purchasing decision. More importantly, experiences like this helped him understand the importance of 'human factor' behind the success of organisations. In organisations, it's the people who can make projects difficult and it's the people themselves who can make projects easier. More often than not, a project manager's role becomes that of a facilitator because part of keeping a project on track is keeping the people on track.

The proper analysis of the human factor in project management can be done if we know how the decision-making process is actually taking place.
To start off with the psychology of project leadership, look for the objective measurement of skills and knowledge, abilities, attitudes, personality traits and educational achievements using psychometric analysis. To do this, Myers Briggs or an assessment tool from McQuaig Institute can be helpful.
Emotional intelligence (EI) is also an important element to be considered for project managers. It is basically the ability to recognise one's own and other people's emotions. HBR defines it as:
"From a scientific (rather than a popular) standpoint, emotional intelligence is the ability to accurately perceive your own and others' emotions; to understand the signals that emotions send about relationships; and to manage your own and others' emotions. It doesn't necessarily include the qualities (like optimism, initiative, and self-confidence) that some popular definitions ascribe to it."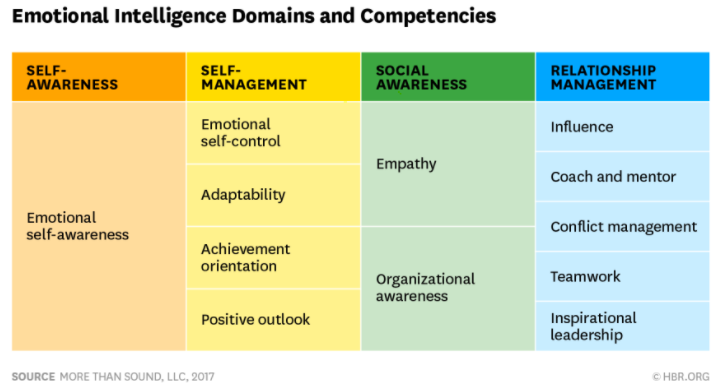 Daniel Goleman, Author and Psychologist, states that there are five important components of EI:
Self-awareness
Self-regulation
Motivation
Empathy for others
Social skills
In the conference paper, Complex project management: towards a theory of cognition for ill-structured tasks, Michael Kilpatrick says that the hurdles encountered by project managers tend to be ill-defined and open to several interpretations. The project managers have to understand the internal dynamics of the team and stakeholders.
Moreover, we need to understand that project management is both cognitive conscious (planned forms of activity) and cognitive unconscious (critical thinking skills). So, project managers need analytical, organisational, interpersonal and intrapersonal skills.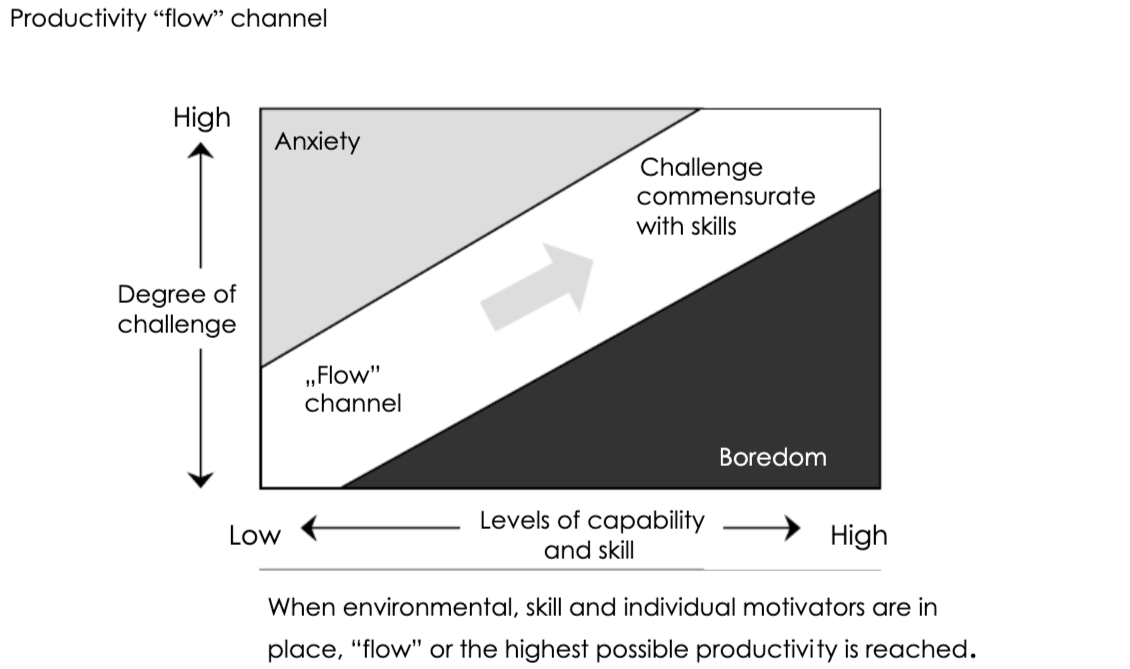 The human side of team members and project managers
Consider the following pointers to get the highest level of productivity out of your team members in addition to making sure of their mental and physical well-being:
As a project manager, eliminate the usage of the term 'resources'
Calling team members as 'resources' is the worst you can do as project managers. Because it's not about using people to just get things done. It's more about asking them to solve problems that are presented in your projects.
While talking to Project Managers and Scrum Masters at OpenSense Labs about this subject, I understood why the term 'resource' occurs in the first place. They observed that with mutiple projects, both small-scale and large-scale, being undertaken by the organisation, they, as project managers, have to be on their toes to ensure proper team effort and timely deliveries. Juggling between a multitude of projects and focussing an awful lot on deadlines, they have shown proclivity to see their team members as so-called resources. With so much going on, they agree that it does get tough sometimes to see the emotional side of a team member, but they know it themselves when things get too hectic and it's time to put a personal touch so that everyone is at ease and takes it upon himself/herself to finish the tasks.
As a team member, choose product thinking over project thinking
One of the toughest challenges that project managers (or organisations for that matter) face is to try and elevate thinking and culture from a project level to a product level. The focus of project thinking is delivery. This could be specific features of a web application or revamp of an entire website. In contrast, product thinking enables you to focus on outcome rather than on output.
Instead of focusing on timelines and dates, there is an emphasis on the goal you want to achieve or the job to be done. So, it becomes much more difficult to put time constraints around the delivery, at least up front. Regardless of how we try and get there, we ensure that we get to the outcome more efficiently.
The project managers at OpenSense Labs encourage their team members to leverage product mindset instead of project mindset. They have observed it's practically not possible to do micro-management of team members when involved in multiple projects. So, they expect them to show maturity and act on the tasks at hand with the product thinking approach. Because if they just focus on deliverables and finish off the tasks assigned to them, it becomes tougher and tougher for the project managers too to ensure the best result. They would rather want their team members to proactively work on tasks and come up with their own unique solution too. And, when the project managers look stressed when the deadline approaches, just hearing 'We will take care of it, mate' from at least one of their team members puts their mind at ease knowing that there's a collective effort going on and it's not just the project manager who is dedicated and concerned.
Make sure that the team is not overbooked and prevent developer burnout
Keeping your team members busy and working on tasks is a tricky thing. You need to create a balance in the amount of work that is being undertaken by your team members. This will enable you to confidently commit to deadlines on projects knowing that your team is actually available to do the related work.
Communicate about staffing as much as you can. In an organisation that is continuously handling change, you will know that it's a tough target to hit. Nevertheless, make sure to stay ahead of the resource crunch. Your team will be appreciative of your efforts in protecting their work-life balance and work-life harmony.
Well, our project managers have always seen that the mental well-being of team members plays a crucial role for long-term planning. Constant communication and transparency in discussions with each and every member about how he or she is feeling mentally helps them understand whether or not a person is feeling overworked or overbooked. They have encouraged them to take a half day leave or even a full day leave when they are feeling low on spirits for whatever reason it can be. They have also focussed on assigning less critical tasks to less experienced members before moving on to give them the more important and complex tasks. This has helped in making a team member progress through the ranks, learn at his or her own pace and finally working on business-critical tasks when they themselves feel confident about it.
Connect with your team
Matching skills to your projects is a whole new task in itself. Connecting with your team and understanding what motivates them is crucial. Find out what your team members' interests are. Get to know each and every team member's work. With changing project schedules, plan how you will fill someone's time with other work. Asking people to plan holidays and vacations in advance would help you plan ahead. Humans are hale and hearty one day and bedridden the next. So, you have got to be ready with a back-up plan.
Covid-19 pandemic affected OpenSense Labs in different ways and we found ways to cope with it. We made sure open-ended leaves are given to ones who contracted coronavirus for them to recover and be back at work when they feel completely okay. A lot of elders especially were more vulnerable during these times. And, one of our team members looked very worried about his father's deteriorating health, so we made sure he is given some time to be with his father and the financial benefits are provided without any deductions in monthly income for his long absence from work. We have also seen that reallocating tasks to certain individuals have helped them in their learning process. For instance, we have assigned more HTML and CSS related tasks to the guys who wanted to learn frontend development. We have also ensured that we do not shout at anyone or humiliate anyone in a group call for lack of productivity. One-on-one conversations have helped us to communicate things in a proper way, understand someone's personal setback or realise how someone's not happy about his or her marriage-related discussions happening within the family. And, sometimes project managers, involved in several projects simultaneously, have to deal with upset clients for different reasons and our team members understand that. When the PM isn't able to join a meeting with a client, one of the team members gives assurance for filling in for him or her.
Here's how OpenSense Labs shifted to remote working environments during Covid-19 pandemic.
Consider the stakeholders as decision-makers
It's of utmost importance to understand that no one gets trained formally or is taught at some place to be a good client, stakeholder or project sponsor. But it's not like they don't know how to. They do know the fact that they have to be polite and nice to a project manager. It doesn't have to be drilled into their heads by some means. What matters the most is that they are also, at the end of the day, humans and show their emotions while working on several projects with several people at one time. Life as a client can be difficult. As a project manager, you have to help them plan their time appropriately and communicate properly.
A lot of the times our project managers would have to deal with frustrated clients. Not because of any kind of problems with our work. But because of the fact that the client's boss would be putting some pressure on him or her and asking for an update on some of the crucial tasks. Our PMs have to understand their emotions and communicate things in a way that there is a mutual understanding of each other's emotional well-being. We have also put a particular emphasis on finishing off different tasks much earlier than deadlines for the client's satisfaction even if it was not that urgent. And, there was an instance where one of our new guys couldn't deliver any task for over a month. But our project manager communicated with the clients accordingly as he saw that the guy showed intent and gave enough time and space to prove that he can start delivering. His daily tasks were internally supervised and managed and it worked eventually. Sometimes, we have to deal with a situation where a guy, who has worked late hours and has given his everything to the project's success, has to suddenly attend to his family crisis when the project is nearing deadline. We have always strived to show sympathy in such situations and provide any help to our guys we can. Our project managers have amicably discussed such situations with clients to figure out pushing the deadline to a different date or trying out another guy in place of him.
Once you have understood the importance of human factor in project management, it's time to start your next Drupal development project the right way, learn how to handle complex Drupal projects and understand why to choose Drupal for a smooth web development experience.
Conclusion
Technology will always keep evolving and change the methods by which projects are completed. Projects themselves will keep changing in nature and scope. What doesn't change? Human factor. Ethical behaviour, consideration of others, principles of communication and a quest for knowledge and excellence are some of the examples of those invariable elements. It's important to learn and practice ways of optimising human interaction, to build trust and confidence and to efficaciously interact with team members, internal and external stakeholders, individual in positions of authority. All these considerations will ultimately pave the way for efficient project management.
About Drupal Sun
Drupal Sun is an Evolving Web project. It allows you to:
Do full-text search on all the articles in Drupal Planet (thanks to Apache Solr)
Facet based on tags, author, or feed
Flip through articles quickly (with j/k or arrow keys) to find what you're interested in
View the entire article text inline, or in the context of the site where it was created
See the blog post at Evolving Web